GLASSBOY
Glassboy. Italy/Austria/Switzerland 2020. Director: Samuele Rossi. Screenplay: Samuele Rossi, Rolando Colla. 90 Min. Feature film. OV w/Eng. sub and Ger. voice-over. Suitable from age 0. Recommended from age 8.
A HIGH-SPEEDED DETECTIVE ADVENTURE: A MISFIT GANG IS IN SEARCH FOR THEIR NEW BEST FRIEND
Pino suf­fers from hae­mo­phi­lia – after an inju­ry his blood does not stop flowing. Playing out­side with other child­ren is out of the ques­ti­on; any acci­dent could end­an­ger his life and home­schoo­ling is an annoy­ing per­ma­nent sta­te for him. When he makes fri­ends with a gang of kids, he is over­co­me by a thirst for adven­ture. He final­ly wants to live a nor­mal life. Suddenly, Pino dis­ap­pears, and the poli­ce assu­mes it as a runa­way sto­ry. The SNERDs suspect some­thing else. Mavi, Ciccio, Mei Ming and Domenico set out to find their new fri­end. And so a high-spee­ded detec­ti­ve sto­ry about free­dom and fri­end­ship unfolds, for which even gre­at risks are worth taking.
Available in cine­mas | via Video-on-Demand (VoD) exclu­si­ve­ly for school clas­ses and groups
SO, 3.10. | 3 p.m. | Caligari FilmBühne
MO, 4.10. | 9 a.m. | DFF Cinema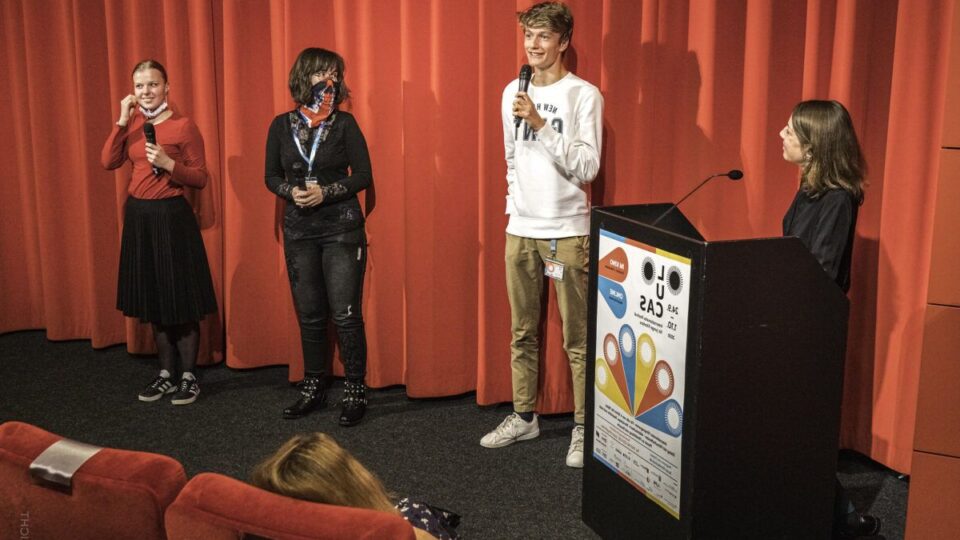 Filmography
2020 GLASSBOY | 2016 INDRO | 2016 BIOGRAFIA DI UN AMORE | 2014 LA MEMORIA DEGLI ULTIMI | 2011 LA STRADA VERSO CASA
Biography
Born in the Italian city of Lucca in 1984, direc­tor and pro­du­cer Samuele Rossi gra­dua­ted as a direc­tor from the Rosebud International Film School in Rome in 2011. His debut film LA STRADA VERSO CASA play­ed at more than 40 inter­na­tio­nal film fes­ti­vals and won eight natio­nal awards.