COMEDY QUEEN
Comedy Queen. SE 2021. Director: Sanna Lenken. Screenplay: Linn Gottfridsson. 94 min. Feature film. OV w/Eng. sub. Suitable from age 12. Recommended from age 12.
Filmguest online: Actress Sigrid Johnson on 9.10.2022 at DFF Cinema
BERLINALE GENERATION KPLUS WINNER 2022: AS A COMEDIAN, SASHA WANTS TO PUT AN END TO HER SADNESS AND ANGER
Sasha is angry and has a plan. Due to her father being incon­so­lable ever sin­ce her mother has taken her own life. That must chan­ge, so Sasha makes a sur­vi­val list. She does­n't want to beco­me like her mother. That's why she cuts off her hair, no lon­ger reads books any­mo­re and does­n't want to take care of anyo­ne or any­thing. To make her father laugh again, the 12-year-old deci­des to beco­me a stand-up come­di­an. Supported by fami­ly and fri­ends she final­ly finds a way to deal with her own grief. With gre­at sen­si­bi­li­ty, the film shows how humour can heal the wounds left by the sad loss of a parent. (JK)
Filmography
2022 COMEDY QUEEN | 2015 MIN LILLA SYSTER | 2013 ÄTA LUNCH (short film)
Production com­pa­ny
FLX Feature AB
World sales / Distributor
Reinvent inter­na­tio­nal sales / Swedish Film Institute
Biography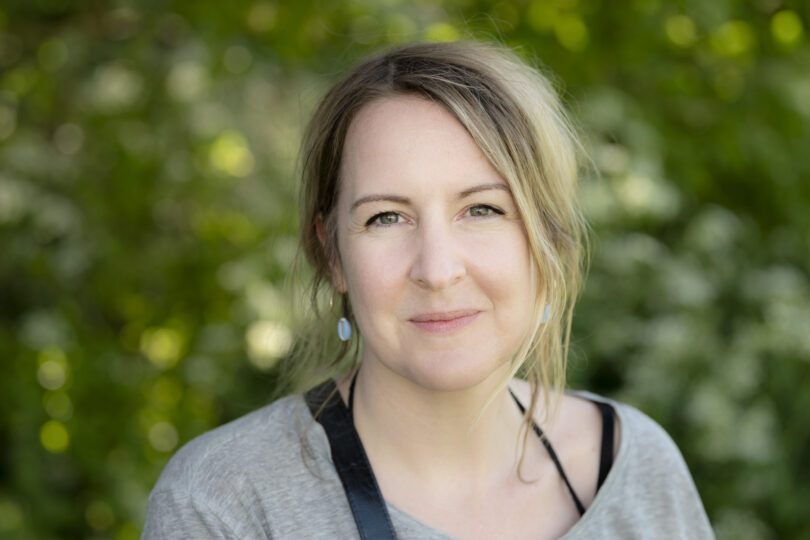 Sanna Lenken has stu­di­ed at the Dramatiska Institutet in Stockholm and at the European Film College in Ebeltoft, Denmark. After seve­ral suc­cessful short films fol­lo­wed her fea­ture film debut MIN LILLA SYSTER. The film was award­ed at the Gothenburg Film Festival with the Audience Award and with the Crystal Bear at the Berlinale.