PALM TREES AND POWER LINES
PALM TREES AND POWER LINES
Palm Trees and Power Lines. US 2022. Director: Jamie Dack. Screenplay: Jamie Dack, Audrey Findlay. 110 min. Feature film. OV. Suitable from age 16. Recommended from age 16.
AN ATMOSPHERIC, IMPRESSIVELY ACTED DRAMA ABOUT A TOXIC RELATIONSHIP, THAT RESONATES FOR A LONG TIME
It's sum­mer and 17-year-old Lea is bored: She sun­ba­thes in the gar­den, wat­ches make-up tuto­ri­als and hangs out with her cli­que. However, she has no real con­nec­tion to her fri­ends. The same goes for her rela­ti­onship with her par­ents: Her father is absent, and her mother is hard­ly inte­res­ted in her. Into this void, steps in 34-year-old Tom: char­ming, hand­so­me and, by all appearan­ces, seems genui­ne­ly inte­res­ted in her. Full of lon­ging for affec­tion, she gives in to a sum­mer love that is not a love affair at all. With incre­asing unea­se, the audi­ence wat­ches as the girl slips into a depen­den­cy on a man who even­tual­ly demands unspeaka­ble things from her. (NW)
Filmography
2022 PALM TREES AND POWER LINES | 2018 PALM TREES AND POWER LINES (short film)
Production com­pa­ny
The Film LLC
World sales
Film Constellation
Biography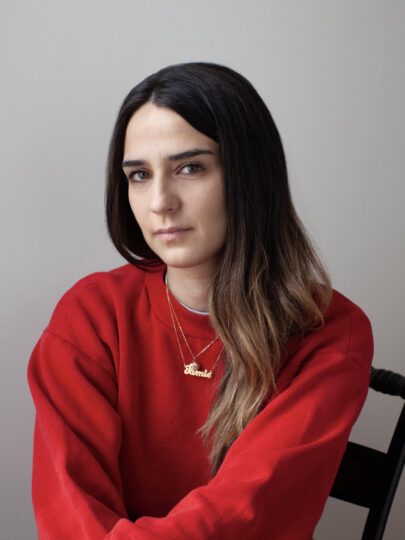 Jamie Dack cele­bra­tes with PALM TREES AND POWER LINES her fea­ture film debut. At the Sundance Film Festival 2022 the film was hono­red with the Directing Award for U.S. Dramatic Competition. Her short film of the same name pre­mie­red at the Cannes Film Festival. In addi­ti­on, Dack was sel­ec­ted for Panavision's New Filmmaker pro­gram.