SO DAMN EASY GOING
Sa jav­la easy going. SE/NO 2022. Director: Christoffer Sandler. Screenplay: Christoffer Sandler, Lina Astrom, Jessika Jankert, Linda-Maria Birbeck. 90 min. Feature film. OV w/Eng. sub. Suitable from age 12. Recommended from age 12.
Filmguest at the cine­ma: Director Christoffer Sandler on 9.10.2022 at DFF Cinema, on 10.10.2022 and 11.10.2022 at Cinéma
Filmguest online: Actress Nikki Hanseblad on 9.10.2022 at DFF Cinema
JOANNA IS HYPERACTIVE, NEWLY IN LOVE AND ON THE VERGE OF GOING CRAZY
A thun­der­storm in her head — Joanna knows exact­ly what that feels like: it sparks and flas­hes, and she panics as if under high vol­ta­ge. The 18-year-old has ADHD. Medication helps, but her wido­wed father is depres­sed and bro­ke. Joanna must find the money for her pre­scrip­ti­on on her own. As if that weren't enough, Audrey sud­den­ly appears in her life, and this makes Joanna's heart beat a litt­le fas­ter. Full of ban­ter and empa­thy, and with inge­nious images, the dra­me­dy tells the sto­ry of a girl who wants to get a grip on her life. (KT)
Filmography
2022 SÅ JÄVLA EASY GOING | 2018 SJUKT OKLAR (series)
Production com­pa­ny
Cinenci Films
World sales / Distributor
Swedish Film Institute / Salzgeber
Biography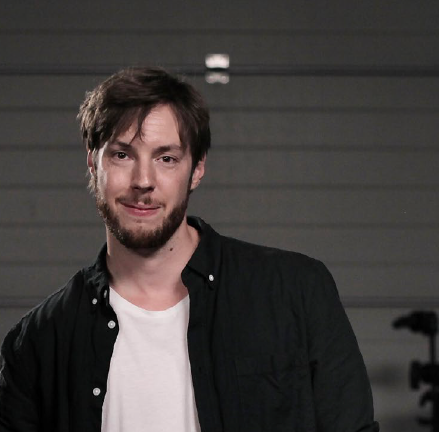 Christoffer Sandler has been working for over ten years for film and tele­vi­si­on. For the Swedish TV sta­ti­on SVT he direc­ted the suc­cessful come­dy series SJUKT OKLAR. SO DAMN EASY GOING is his fea­ture film debut.