THE GHASTLY BROTHERS
De Gebroeders Schimm. BE 2021. Director: Michael van Ostade. Screenplay: Andrew van Ostade, Michael van Ostade. 105 Min. Feature film. OV w/Eng. sub. and Ger. Voice-over. Suitable from age 6. Recommended from age 9.
GERMAN PREMIERE | Filmguest at the cine­ma: Director Michael van Ostade on 10.10.2022 and 11.10.2022 at Cinéma and on 11.10.2022 at DFF Cinema
BETWEEN GHOSTBUSTERS, STRANGER THINGS FOR KIDS AND INSIDE OUT
Lilith is sent to boar­ding school against her will. Fortunately, she quick­ly makes new fri­end­ships. But some­thing is not right here: black shadows are wrea­king havoc in the rooms of the stu­dents. Is the boar­ding school haun­ted? As a bud­ding ghost hun­ter, she knows what to do: she calls in the pro­fes­sio­nals, the Schimm brot­hers. They are used to cat­ching all kinds of cree­py ghosts. Against the­se demons, who­se power is fed by the emo­ti­ons of the young peo­p­le, they don't know what to do. Now it is Lilith's turn to fight the demons. In THE GHASTLY BROTHERS the thre­at lurks not in the super­na­tu­ral, but in our­sel­ves. With refe­ren­ces, the ghost hun­ter come­dy is remi­nis­cent of the clas­sics of the past. Fun for all! (PK)
Filmography
2021 DE GEBROEDERS SCHIMM | 2018 BABA YEGA: THE MOVIE | 2014 SONGS FROM THE OUTSIDE (short film)
Production com­pa­ny
Minds Meet
World sales
Dutch Features Global Entertainment
Biography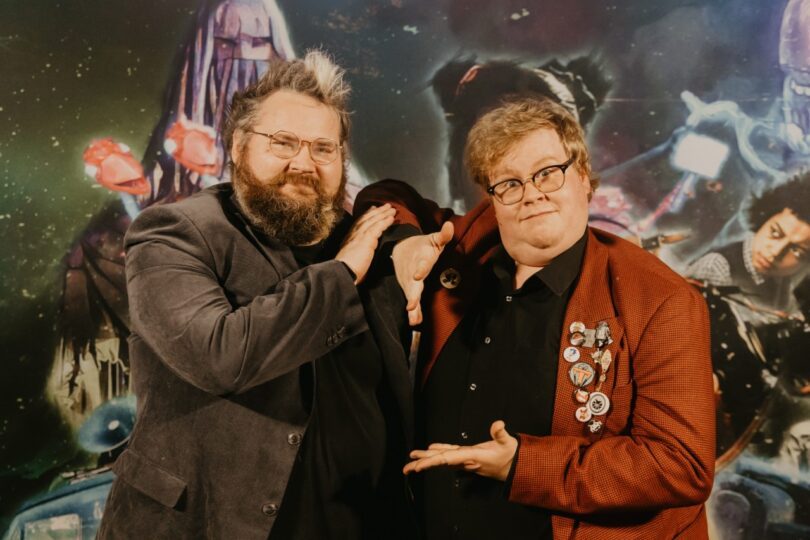 Michael van Ostade direc­ted seve­ral music vide­os at the begin­ning of his care­er. DANSE MACABRE (2015) was award­ed as best Short Film at the European Film Festival. His brot­her Andrew is most­ly in front of the came­ra but is also invol­ved in the scripts. With BABA YEGA: THE MOVIE they cele­bra­ted their fea­ture film debut.