FALCON LAKE
Falcon Lake. CA/FR 2022. Director: Charlotte Le Bon. Screenplay: Charlotte Le Bon. 100 min. Feature film. OV w/Eng. sub. Suitable from age 12. Recommended from age 14.
A POETIC FILM ABOUT THE FIRST LOVE AND THE ABYSSES OF A STIRRING TIME.
"What's your big­gest fear?" Bastien does­n't want to tell Chloé at first, but then she coaxes him out of his shell. The 16-year-old turns the 13-year-old's life upsi­de down when he spends the sum­mer with his fami­ly in Canada, at a lake in the forest. She tells him that a ghost lives the­re. What's much more over­whel­ming are the expe­ri­en­ces he has with her: the par­ties, the alco­hol, and an attrac­tion that Bastien has never felt befo­re. There are sparks in the air, but the two seem to be worlds apart. The rural idyll is inter­mingled with a dark under­to­ne. (JK)
Filmography
2022 FALCON LAKE | 2018 JUDITH HOTEL (short film)
Production com­pa­ny
Cinefrance Studios, Metafilms & OnzeCinq
World sales
Memento International
Biography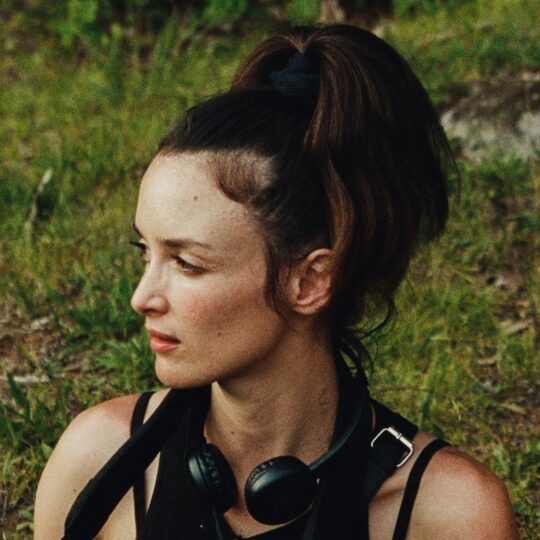 Charlotte Le Bon has work­ed as an actress for direc­tors such as Robert Zemeckis, Michel Gondry and Sean Ellis. Her first direc­to­ri­al work — the gen­re short film JUDITH HOTEL — was shown at the Cannes Film Festival scree­ned. FALCON LAKE is her fea­ture film debut.